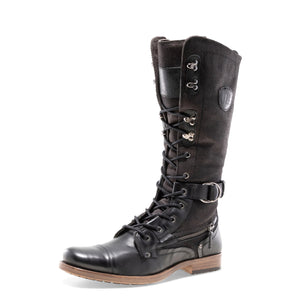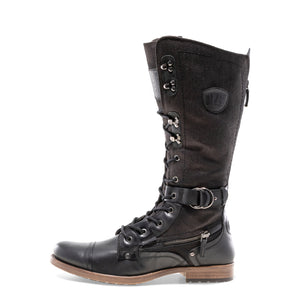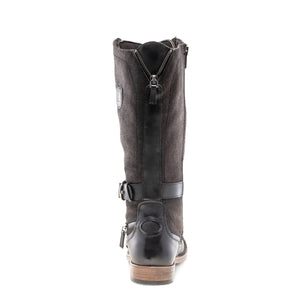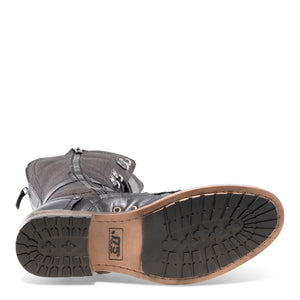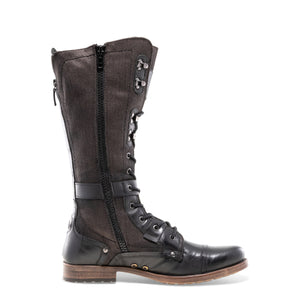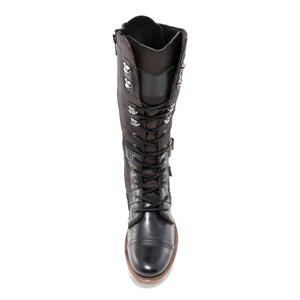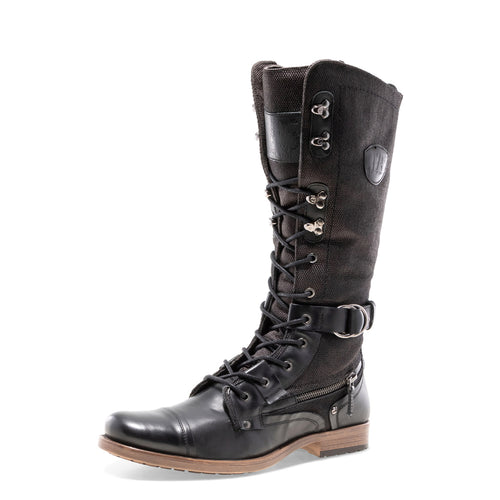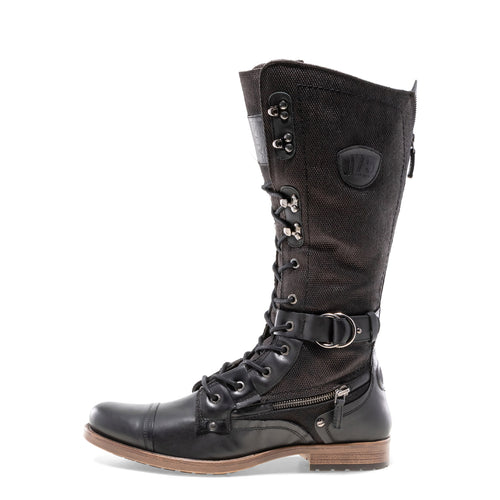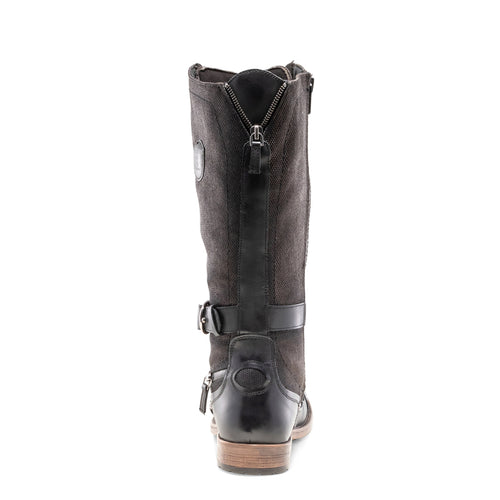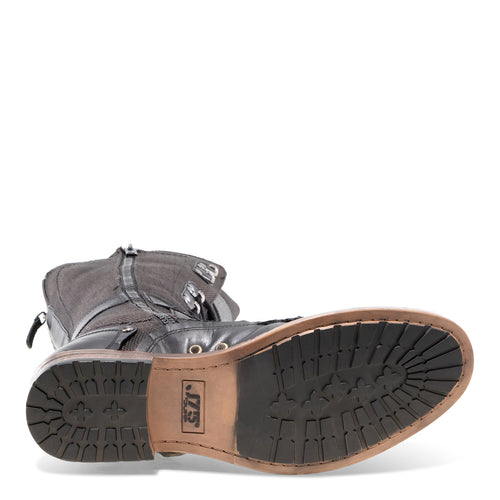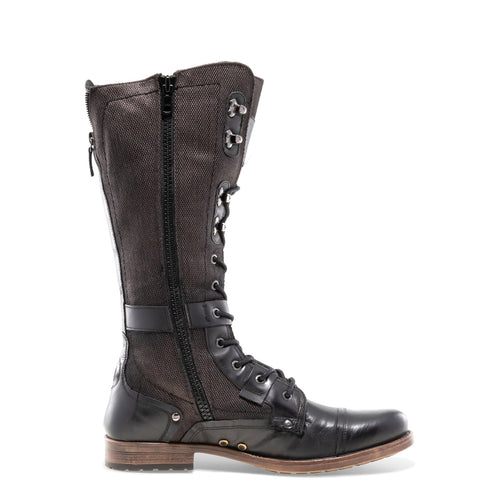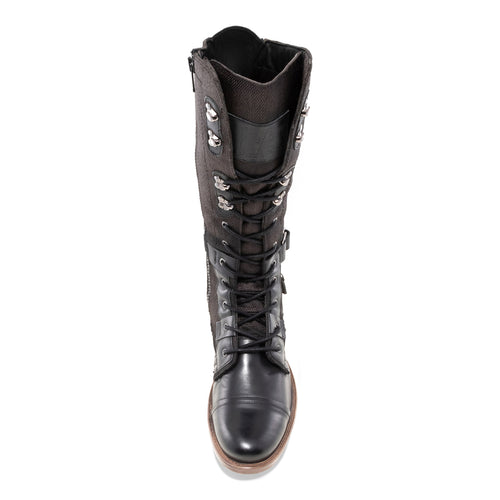 The Decoy-2 is J75 Shoes latest upgrade to this super-popular military style boot. This version features a leather upper. With its uniquely styled cap-toe design, this boot is just the right mix of personality and function. This knee-high lace-up military boot has a speed-hook lacing system embellished with stylish yet classic accents, in addition to a convenient inside zipper closure. With rear & side zipper detail and adjustable strap feature, this boot appeals to those that have an affinity for distinctive features. The shoe is made with a padded tongue for supreme comfort, and a non-skid outsole ensures every step you take, you take with confidence. Shop for more unique styles in both of our collections, J75 by JUMP and JUMP NEWYORK, each created with exclusive styling and quality construction.
MATERIAL - The Decoy-2 boots feature a leather upper with a fabric lining for breathability and a padded tongue for added cushioning. The rear and side zippers along with the adjustable strap work with the speed-hook lacing system to create a stylish and durable boot made to be worn with full confidence on top of a non-skid outsole and rubber sole for added confidence and wearability.
COMFORT - The Decoy-2 boots are made to be worn with confidence and comfort. The speed-hook lacing system along with the side and rear zippers allow for a customizable fit made possible with the adjustable strap feature. These boots are fabric lined for breathability and the padded tongue adds another layer of comfort to this versatile and rugged style.
STYLE - Existing as one of the only knee-high lace-up military style boots of its kind, the Decoy-2 boots speak for themselves. Not only does this style feature a silhouette that is unique and eye-catching on its own, but the extra attention paid to the zipper details, adjustable strap and cap-toe structure give this style a personality all its own. The Decoy-2 boots come in both black and tan colorways.
SHOP WITH CONFIDENCE
Our warranty guarantees against defects in materials or manufacturing for up to 60 days from the date of purchase. Please reach out to customer care for assistance.
Key Features
Leather Upper
Imported
Fabric Lining
Rubber Sole, Non-Skid Outsole
Knee-High Lace Up Military Boots in Cap Toe Design
Speed-Hook Lacing System with Inside Zipper Closure
Rear & Side Zipper Detail and Adjustable Strap Feature
Padded Tongue
Fits True To Size
Warranty Information
J75 by JUMP guarantees against manufacturer's defects within 60 days of purchase. Regular wear and tear does not qualify. If you feel the shoes are defective and were purchased from this website, please contact us by emailing hello@j75shoes.com, live chat or calling 1-855-JUMP-J75.

Shipping and Others
ⓘ Ships within 48 business hours. Package delivery times may be extended as a result of limited transportation availability due to nationwide COVID-19 impacts.