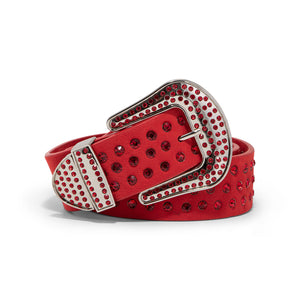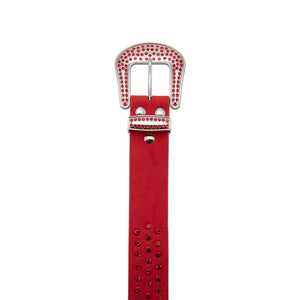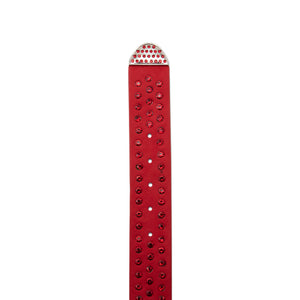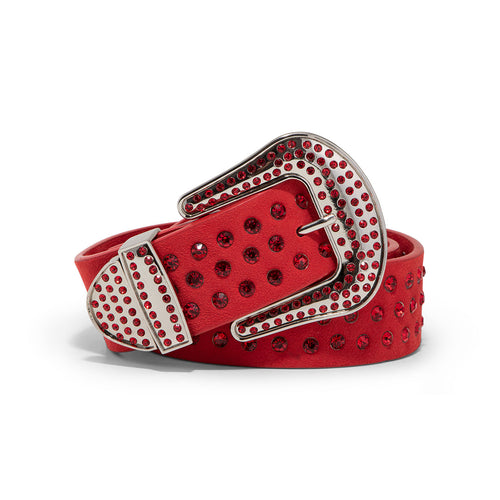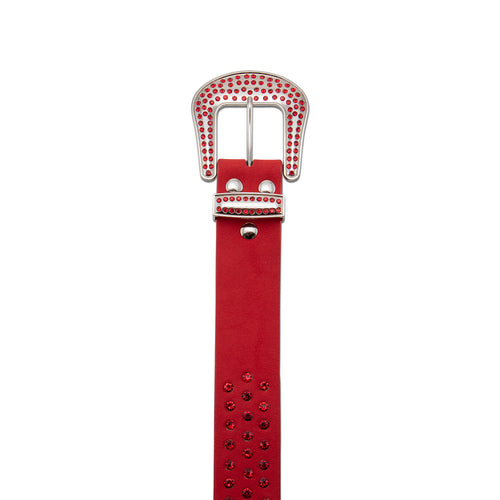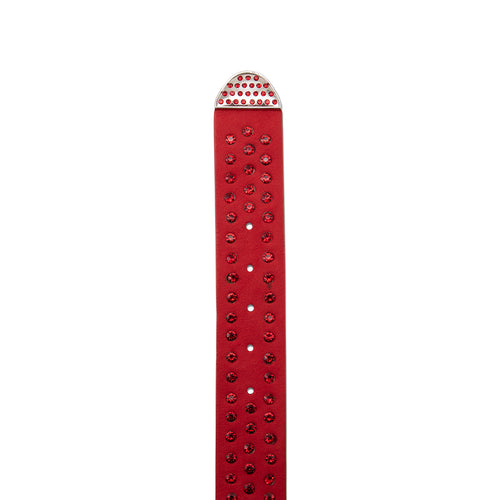 Take your look to the next level with the Gladiator belt by J75. This is our newest addition to complement our popular sneaker designs, and also to create a sensation on its own. This versatile, yet statement-making accessory is a must-have for your closet. Whether you are going out on the town, attending a formal event, or just want to add a splash of style to your look, the Gladiator belt will help get you there.
MATERIAL
The Gladiator Belts by J75 is a brand new addition to our collection. This microfiber suede jeweled belt features all-over matching jewels and a metallic ornamented buckle, belt tip, and belt loop. The belts are available in Black, Gold, Pink, Red, and Silver.
COMFORT
The width of the belt is perfect for wearing with multiple different styles of waistbands thanks to its highly adaptable width - right in the Goldilocks zone, this belt will fit just right with most anything you choose to pair it with. The easy-to-guide buckle and fasteners smoothly adjust your belt to the right where you need it.
STYLE
Update and upgrade your look immediately with the new Gladiator belts by J75. With perfectly matched jewels, this belt is the finishing touch for your look. Available in Black, Gold, Pink, Red, and Silver, you can add a splash of style to your wardrobe in a flash.
Warranty Information
J75 by JUMP guarantees against manufacturer's defects within 60 days of purchase. Regular wear and tear does not qualify. If you feel the shoes are defective and were purchased from this website, please contact us by emailing j75@jumpcorp.com, live chat or calling 1-855-JUMP-J75.
Shipping and Others
ⓘ Ships within 48 business hours. Package delivery times may be extended as a result of limited transportation availability due to nationwide COVID-19 impacts.